What's going on with your money? Nickel & Dime Bookkeeping shows you a precise picture of your financial situation. All Nickel & Dime Bookkeeping services start with a FREE one-hour consultation.
Bookkeeping Services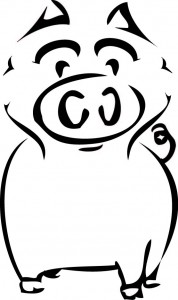 Basic bookkeeping includes keeping track of your income and expenses, reconciling bank accounts and credit card statements, tracking 1099s, and safeguarding your business from third-party audits. Nickel & Dime Bookkeeping will also be able to help you identify ways to save money, compare your income and expense reports with the average, and assist you in creating accurate reports.
Payroll Services
Whether you pay yourself and your employees weekly, monthly, bimonthly, or quarterly, Nickel & Dime Bookkeeping can assist you with payroll. This service includes deciphering all payroll taxes, filing yearly and quarterly forms, setting up direct deposit or preparing check stubs, and ensuring all the numbers balance. Time and attendance features are available through TSheets. Employees can track time on any device, and you can easily integrate with QuickBooks. Try it free for 14 days and see you how much you can save.
Tax Services

Individuals and small businesses rely on Nickel & Dime Bookkeeping for yearly tax preparation, and helpful tax information. A flat fee is charged for 1040 with schedule C, 1040EZ, and 1040A, and e-file is always free. Students receive a special discounted rate.
QuickBooks Training
Available to individuals and groups, Nickel & Dime Bookkeeping offers hands-on guidance in QuickBooks Accounting Software. Follow-up appointments can be set up monthly or quarterly. Through the QuickBooks Pro Advisor membership, clients receive a 20-percent discount on QuickBooks products with the purchase of one hour of training.